Emily Kopp's New Album Supports Pulse Victims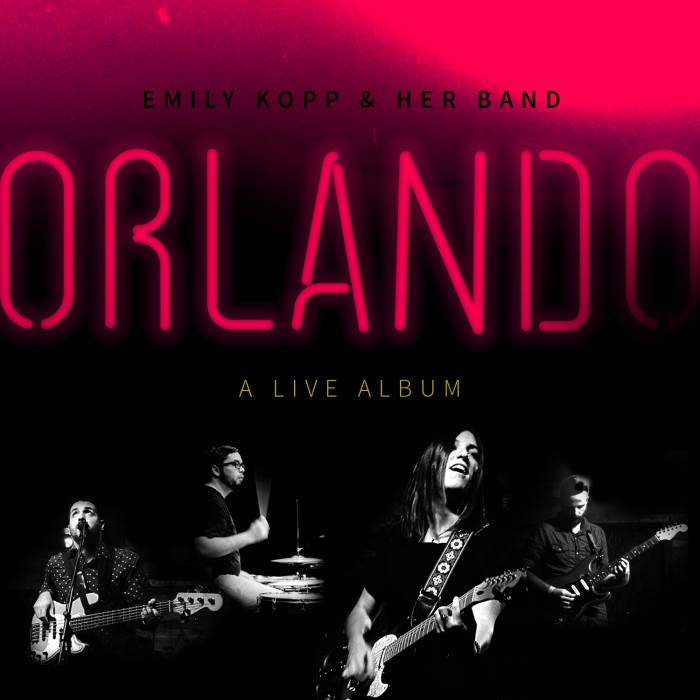 When the worst mass shooting in United States modern history took place at Pulse Orlando nightclub—53 injured and 43 lives lost—last month, Florida local and musician Emily Kopp was in Israel. For six months, she'd been backpacking around the world, exploring cultures and gathering inspiration for her music.
The blues-pop songwriter and performer—who was featured here on WM in a Ladies We Love profile—was putting the final touches on the release of her upcoming "Orlando: A Live Album," when the tragedy struck. Kopp didn't stop to think twice: 100 percent of the proceeds would now go towards victim relief, indefinitely.
"I felt torn about releasing the album as a tribute, because I sometimes resent the opportunistic self-promotion that tends to occur with artists after horrible events like this happen," Kopp said. "But, I realized I could use this content to pay homage in a really honest way and that it comes from a pure place. I moved [to Florida] for college when I was 18 years old. There, I found my career path, grew up, fell out of love, fell back in love. Each of those victims had a story too, and they deserve to be honored in any and every way possible."
Not a stranger to philanthropy, Kopp is donating a portion of the proceeds from her previous EP single to support children's health care in underdeveloped countries, too.
Launching July 29, 2016, the sales revenue of Orlando will be distributed through the Pulse Tragedy Community Fund, which was launched by The Center, an Orlando-based organization that promotes and empowers the GLBT community through education, advocacy and support.
The Center launched the GoFundMe campaign in partnership with MBA, Hope and Help, Two Spirit Help, Zebra Coalition, Rollins, as well as various GLBT organizations that provide emergency hotline and crisis counseling. To date, the collected donations sits shy of $550K. Another GoFundMe page for Pulse shooting victim relief, led by Equality Florida, recently reached $7.46 Million, which has been fed with donations from more than 100 countries worldwide.
Amidst so many proactive organizations, why did Kopp choose to partner with The Center? The organization offers a two-prong approach: "In the short term, money can be donated to their victim relief fund, but as an organization, they will also be involved in the long term healing of the community," she explained. Furthermore, the group's Board of Directors has pledged that the funds will be disbursed directly to victims' families and survivors. The Center and its collaborators' support for victims and families range from counseling services and airline assistance—offering free flights and miles—to transportation and pet services, said Kopp.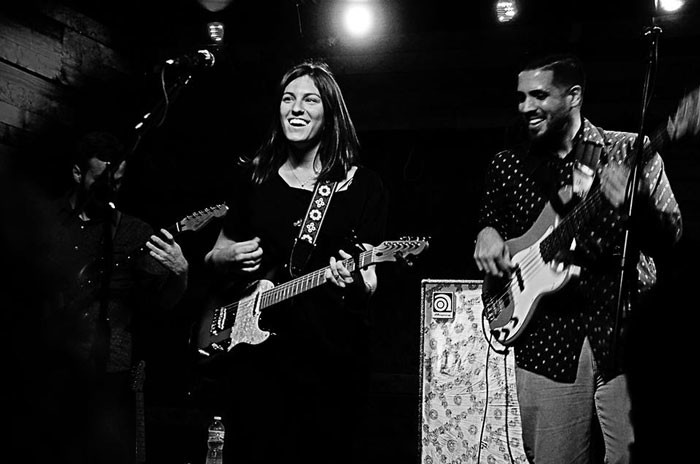 Alongside the 14-song compilation, a visual album of 12 songs will also premiere with weekly debuts through August. Each music video is a segment from a single performance from October 23, 2015, at The Backbooth: a memorable, at-capacity show with close to 300 spectators.
"Many people who once looked at the gay community only through the eyes of judgment are now seeing that a person is more than their sexuality," said Kopp. "These victims were friends, parents, and siblings—one was a supportive mother who decided to go out dancing with her son. Each with their own story, they had talents, voices, likes and dislikes. These victims were and are human."
Along with the album drop, enjoy this exclusive WomensMovement.com music video release of Kopp's Chasing Streetlights: Live From Orlando.
 –-Produced by David Cybulski Entertainment