Gear: Lucy Perfect Booty Pants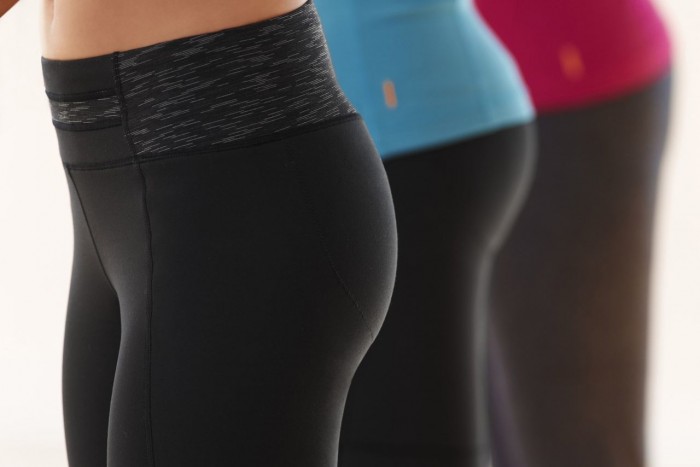 How much would you pay to have a head-turning, heart-stopping butt? How does $108 sound?
That's the price of Lucy's new Perfect Booty Pant, which promises to provide us gals with our Holy Grail: a cute, toned-looking bum, the kind you generally earn through weeks of muscle-burning strength workouts or a summer of nonstop backpacking through the Rockies.
Or you can shell out $108.
The bargain struck me as too good to be true, until I tried Perfect Booty on my own (rather unsculpted) flesh. "You look awesome in those pants," came my husband's immediate, unsolicited feedback.
Glancing in the mirror, I had to admit he was right: The Perfect Booty Pant does indeed give me a hardbody's butt and thighs. It was as if someone spliced Angelina Jolie's bottom half onto my torso. I'm not usually keen on wearing skin-tight pants in public, but if said pants make me look like this—well, consider me a convert.
The magic? Compression panels that squeeze your bod into shape. Yeah, you could call the Lucy Perfect Booty Pants a girdle—but a high-tech, sporty one made of Supplex nylon (87 percent) and Lycra (13 percent) that feels plush and actually helps me follow my yoga teacher's instruction to "pull the muscles into the bone" during balance postures.
Awesome as it is, life with a Perfect Booty does include a few drawbacks. The fabric is thicker than most workout pants, so this is not a great pick for hot yoga or running on warm afternoons. And the various seams connecting compression and non-compression zones can bind a bit during big moves like lunges, when I'd want a smidge more freedom of movement.
I wear them anyway. Because pulling them on effects a most wonderful, radical makeover.
Kamagra oral jelly Online something to buy the most convenient way. He doesn't demand from you any actions except how to visit the website. And in separate with goods necessary to you to put the end. To specify your address and to wait for the supplier to whom you will give money.