Ladies We Love: Aspen Sommelier LeeAnn Kaufman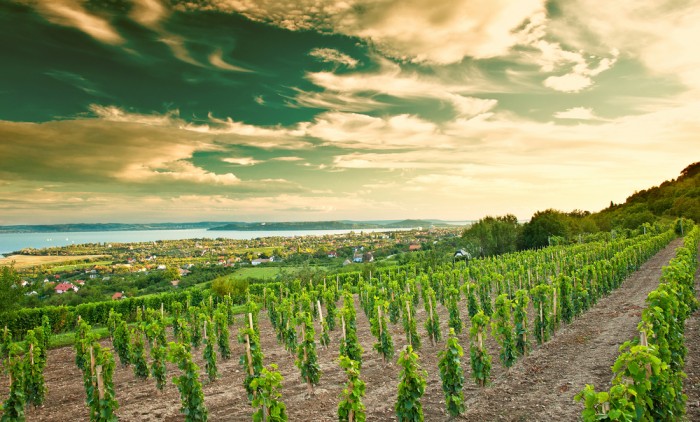 Sommelier LeeAnn Kaufman knows a thing or two about the fruit of the vine—which is exactly why she chooses to put a major focus on wines made by women winemakers.
When she joined the St. Regis Aspen two years ago, the experienced sommelier completely overhauled the wine program, making wines made by women winemakers over half of the wine list she curates.
Why put such a focus on female vintners? Kaufman likes that many women winemakers limit their production to 1,500 or 3,000 cases as opposed to the 100,000 typically produced by others. The smaller production focus allows for experimentation—and some very interesting wines. Additionally, Kaufman says that many women-owned vineyards have a unique story—one that she can share with her guests at the St. Regis Aspen, detailing the vineyard's history, elevation, and namesake.
 
We caught up with LeeAnn to chat a bit about her wine-fueled passion and get her picks for the best women-made wines to drink right now.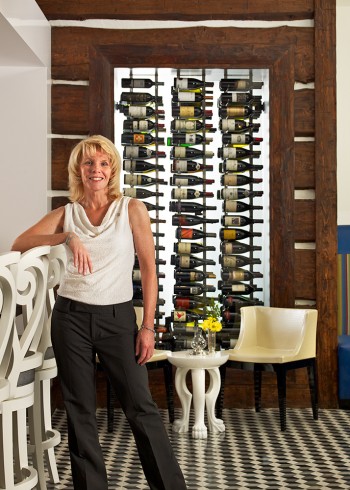 WomensMovement.com: Why do you personally have a passion/appreciation for women winemakers?
LeeAnn Kaufman: My passion for the women is that they have broken the glass ceiling. Being a female sommelier I know what it means to become a member of the boy's club and then show them a thing or two—or five. Women winemakers are risk takers.
WM: What is distinctive about wine produced by women?
LeeAnn: The wine that women are making has a such a distinctive quality about them. You can actually taste the nurturing that goes into each vintage. I believe that they take their time to develop each vineyard site and produce a wine that has the personal touch and essence of that particular winemaker. They leave their mark with every wine.
WM: Why do most typically limit their production?
LeeAnn: I can't be sure about this, I can only speculate. Limiting the production ensures the highest of quality and the most precise grape selection for each vintage year. All the women who are making wine out there know that all eyes are them. Some want them to succeed and others to fail. There is no gray area for bad wine.
WM: Was it challenging to locate enough exceptional women winemakers to make them half your current wine list?
In the beginning the challenge was difficult. But as I got more engrossed in my research I found that A LOT of women out there are making wine—exceptional wine for some of the most respected wineries around. When I made the decision to showcase women winemakers I knew that no place in Aspen was doing this sort of thing. I truly wanted our guests to know what they are missing—or didn't know. These wines are seductive, exciting, complex, and delicious. Just like the women who make them.
The Hot List: 4 Women-Made Wines to Drink Now
Kaufman serves up her picks for four of her femme favs primed for drinking right now (and a few for when you hit the lottery):

Winemaker Mia Klein: Selene Sauvignon Blanc 2010 ($20) Tangerine, cantaloupe, white nectarine, green mango, honeysuckle, beeswax, cardamom, and chrysanthemum. Mouthwatering, intense, viscous, and long. Yum. This is a great summer wine. Who am I kidding? It's fantastic year round and is amazing with just about anything.
Winemaker Maria Martinez
Maria Martinez-Sierra, is the larger than life winemaker that oversees all of the Bodegas Montecillo wine endeavors. She is exacting in her craft, humorous in heart, and has a commanding, yet gracious presence. She is one of the true industry pioneers on many fronts. She has enjoyed over 30 years of winemaking experience and is well-respected as one of Europes' top winemakers and a prominent ambassador for Spanish wines. She is the Queen of Rioja.
Montecillo Rioja Gran Reserva 2001 ($65)
The 2001 Gran Reserva laser focuses the red fruits of cherry and plum, adding in licorice, pencil lead and a Rioja-esque dustiness. So refined and elegant, you'd think you're drinking a fruit-forward Bordeaux red. I was fooled in a blind tasting. Simply gorgeous. Food friendly acidity, full-bodied, and low alcohol (13%).
Winemaker Celia Welch
As one of North America's most highly regarded winemakers, Celia Welch has earned a reputation for her winemaking artistry and her commitment to crafting wines that embody the essential character of great vineyards. In the two decades since, Celia's journey as a winemaker has helped her develop an acclaimed winemaking style noted for its emphasis on maintaining the purity and flavor of great fruit.
My two favorites from Celia:
Scarecrow 2007 ($750)
The debut vintage of 2003 became successful, while later vintages have rapidly established Scarecrow as a cult wine. Hard to find and even harder to get a spot on the waiting list. (I know I waited for 5 years to finally get my shot at the wine.) The aromas on this 100% Cabernet Sauvignon are exactly true to Rutherford Cabernet: warm briary berries, dark juicy bing cherries, a touch of sweet black tea, a hint of woodsy oak leaf, the faintest whiff of cigar smoke, all revolving and recombining as the aromas evolve with time in the wine glass. On the palate, the flavors reflect what the aromas had promised, but with added textural elements of softly folded satin, bright fresh berry juice viscosity, and the vibrant, lively fruit flavors integrated into the vanilla/oak tones. The finishing impression is of cherries and dark raspberries completed with warm spice and sweet earth notes.
 
Corra Cabernet Sauvignon 2006 ($225)
The 2006 vintage of Corra Cabernet offers aromas of gorgeous currant, black cherry, blackberry, chocolate and sweet toasty oak that burst out of the glass.  This wine shows amazing purity of fruit, focus, balance and depth on the palate, with tiers of deeply concentrated fruit, anise, and licorice. Lush and full-bodied, this wine combines power, grace and finesse, offering a dense core of mocha-laced blackberry, wild berry and spice layered on top of silky, supple tannins.  The seductive finish lingers, repeating the core flavor themes.  This wine will leave you satisfied, yet wanting more. Just as Celia would want it.
Kamagra oral jelly Online something to buy the most convenient way. He doesn't demand from you any actions except how to visit the website. And in separate with goods necessary to you to put the end. To specify your address and to wait for the supplier to whom you will give money.