Ladies We Love: Nobody's River Project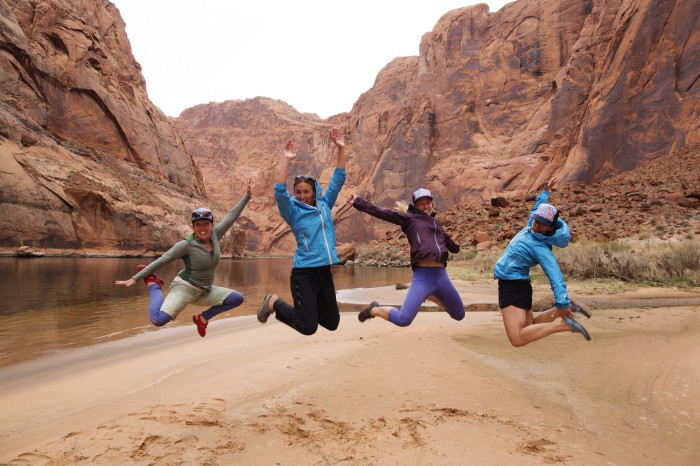 Starting in June, four women will attempt to kayak thousands of miles through Mongolia on the Amur River. Their journey already has not been easy and it hasn't even begun.
Amber Valenti is a very busy woman. She's in the midst of planning a complicated two-month-long expedition through a region of the world that tourists simply don't travel to, a remote part of Mongolia and Russia.
So it makes sense that Amber, a 29-year-old physician assistant and longtime river guide who lives in Carbondale, Colorado, is hard to get a hold of. She and I play phone tag for a couple of weeks and then finally, we get a chance to speak. "I'm so sorry," she says about the missed calls. "This whole thing has been quite a rollercoaster."
The rollercoaster, in fact, hasn't even begun.
In early June, Amber and three female friends will set out on a mission unlike anything anyone has ever done: The foursome will kayak nearly 2,000 miles down the Amur River, the longest undammed river in the eastern hemisphere. Over the course of their entire journey, they will travel by various means—horseback, kayaks, trains, ferries, by foot—from the river's source high in the Khan Khentii wilderness of Mongolia to the point where the river meets the ocean, Russia's Sea of Okhotsk.
Amber will be joined by Becca Dennis, a nursing student and guide on the Grand Canyon, Sabra Purdy, a watershed restoration ecologist and rock climbing guide, and Krystal Wright, an Australian adventure photographer. Together, they make up a well-equipped team of some seriously hardy women.
They plan to document their trip in photos and film and also collect water quality measurements and other scientific data on a region that's remained generally uncharted. They will pass through remote villages and dense forests filled with leopards, tigers and brown bears. They're calling it, quite suitably, the Nobody's River Project.
But before they've even boarded the plane to Ulan Bator, before they've packed pounds of food into dry bags or climbed into the hull of their kayaks, they were dealt the biggest blow imaginable.
—
On April 7, Zach Orman, a 28-year-old medical school student in Tucson, Arizona, plunged to his death in a routine paraglide gone horribly gone.
Zach was the longtime boyfriend of Becca Dennis, one of the four girls on the Nobody's River trip.
The team was originally planning to leave for Mongolia in early May, but with Zach's death, the entire mission came into question. "We've all been reeling, trying to figure out what makes sense moving forward," Amber tells me.
In the end, Becca decided she still wanted to go. But the group would leave a month later, now on June 1, and they'd cut off a portion of the river and travel for a shorter duration, two months instead of three.
"We're basically scaling down," Amber says. "Part of our decision making was, what can we do and still honor what's happened? And how can we still go through this process and support Becca and each other? We're allowing the journey to be a part of that."
—
The journey started several years ago when Amber was in grad school, craving adventure. She and a friend got to chatting about dreaming up a big trip on an undammed river. Amber stumbled across the Amur River while searching online and a plan began to take shape.
"We thought, 'How cool would this be?'" Amber says. "We're so used to dam-controlled rivers here, so we wanted to know, what does a free-flowing river even look like? How does society interact with it? We started asking all of these questions and got more and more excited."
She eventually pieced together the dream team of four, each hand-selected for their specific skills and qualities. "All of us have careers, none of us are professional expeditioners," Amber says. "So this is a passion project. That's how it all began. As it developed, it took on a life of its own."
In the planning process leading up to their June 1 departure, they've raised more than $32,000 in donations and received grants from National Geographic and Polartec. They've secured visas, taken a gear-testing trip to Arizona, and spent hours upon hours planning logistics.
The women won't be paddling Class 5 rapids—the whitewater is relatively mellow—but that doesn't mean they will be without challenges, both on and off the river. They will deal with floods, wild animals and Russian board control. They will ride horses while carrying heavy gear, hire translators to communicate in languages they don't understand, and they will wait for trains to take them across hundreds of miles of barren lands.
"Russia is a black hole. It's taken us two years to understand what the permits and regulations are," Amber says. "There are tons of sketchy border guards and red tape. We've been told everything from 'You absolutely should not there' to 'You can go but you'll need a bodyguard.' It's not like there's an outfitter you can call and ask for information. Plus, politically that part of the world is so interesting—there's a reason people aren't going there."
When they return home—roughly two months after they first arrive—they hope to take the footage and photos they've captured and turn it into a documentary-style film suited for film festivals. Their goal isn't just to successfully and safely complete this journey; it is to share their story with the world
"As far as the story, we don't want to do a traditional adventure film in terms of 'We planned, we came, we conquered, we left,'" Amber says. "We want it to be more of a human story, but we're not sure what that's going to look like."
Nobody knows what their story will look like two months from now. But together, these four women will set out on an unknown path down a river that flows freely from the mountains to the sea.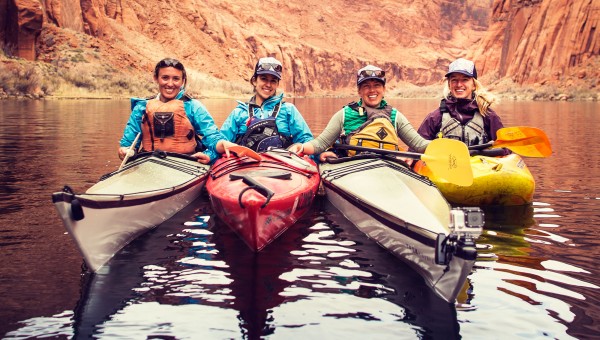 Kamagra oral jelly Online something to buy the most convenient way. He doesn't demand from you any actions except how to visit the website. And in separate with goods necessary to you to put the end. To specify your address and to wait for the supplier to whom you will give money.