News: Shannon Galpin & the Global Solidarity Ride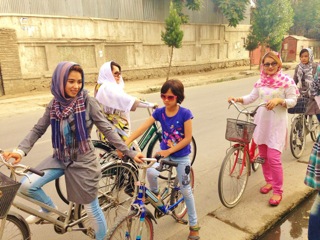 Humanitarian and Mountain 2 Mountain founder Shannon Galpin recently launched another altruistic worldwide initiative—the Global Solidarity Ride.
On August 30, the around-the-world bike event took place to raise awareness of and provide support for the Afghan Women's National Cycling Team—the first generation of women to pedal bikes in Afghanistan, a country that still views females riding a bike as taboo.
While these women are cycling for their own personal joy of the sport, they are simultaneously revolutionizing the future of mobility for girls in Afghanistan. The freedom to pedal (and to do so safely) will enable girls to seek education and provide healthcare to rural communities. In the face of discrimination and danger, these women are altering a societal paradigm of women's rights.
In support of their efforts, riders of all ages from countries around the world—from India, Scotland, and Yangon to Dubai, Taiwan, and Brazil—jumped on their cruisers, mountain bikes, and road bikes to pedal for awareness.
"The rides were grassroots and unique, and the feedback has been outstanding from both the riders and the communities involved," said Galpin. "Our goal is to gather the photos and stories and create a website, which will help to establish a more structured event for 2015 that we can grow globally."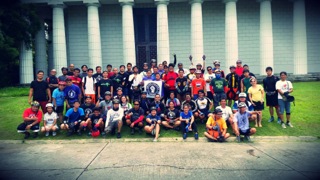 In case you missed it, we featured Galpin as one of our Ladies We Love in August 2013. Moreover, National Geographic honored her with a 2013 Humanitarian Adventurer of the Year award. And Galpin isn't losing steam anytime soon—check back here on WomensMovement.com next week for our field notes on her memoir debut
Here, we catch up with Galpin to see what happened at the Global Solidarity Ride and what's in store for the event's future.
WomensMovement: What was the intention behind the Global Solidarity Ride?
Shannon Galpin: To unite cyclists and bikers to pedal a revolution for women around the world who risk their lives to ride bikes. And to show Afghan women that every time they ride a bike they are inspiring others around the world.
WM: Where did you ride?
Shannon Galpin: I rode my single-speed on the Hall Ranch mountain bike trail in Lyons, CO—the same trail that started my love of mountain biking back in 2007. It was really wonderful to ride solo, on one of my favorite trails and reflect on the work that I do, my love of mountain biking, and how lucky I am to have the choices that I have as a woman.  
WM: Overall, how did the event go?
Shannon Galpin: It was amazing. We had more than 70 rides in 19 countries riding in solidarity with these young women.  
WM: How many riders were there?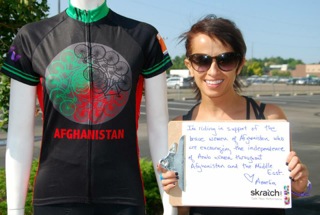 Shannon Galpin: We're still tallying up the numbers and it's exactly what I had hoped would occur in the first year—organic, grassroots outreach that engages people to ride wherever they are. A group of riders in Tokyo used the pubic bike share program to ride, an organized event in Australia included more than 200 riders, and Poland dedicated its Critical Mass Ride towards the Global Solidarity Ride.
There were individuals and groups of friends that rode their favorite roads and trails in support. We even had a fabulous group of downhill mountain bikers led by Katie Holden post their laps on social media. Individuals are still sending in photos and letting us know that they rode their bikes in support of the ride that day.
WM: Were there any dangers involved with planning the ride, with regards to the female participants in countries where women are not typically seen on bikes or prohibited from riding?
Shannon Galpin: The only country that had riders truly at risk was Afghanistan—though, they were simply riding with the same concerns that they are forced to consider everyday as female cyclists. I'd love to see a ride in Pakistan and Saudi Arabia next year—in more of those countries that still see women riding bikes as highly controversial. There are women riding in those countries, but not without taking great risks for their honor and safety. 
WM: Will the ride be an annual event?
Shannon Galpin: Yes, the goal is to create an annual event that builds on this inaugural effort. We want to break down the social stigmas that prevent bikes from being used for independent mobility, and to free bike use from threats or abuse. We want to reach more communities and countries, and to create a fundraising platform that can help support biking as a sport for female cyclists, such as our effort to raise support for the women's Afghan National Cycling Team.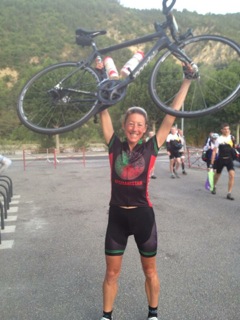 WM: How would you like to see the ride evolve in the future?
Shannon Galpin: I'd like to see more participation and more connection to the mission. Several of the rides did an amazing job of highlighting the freedoms that we have as cyclists, and why the bike is not just a bike. The bike is a vehicle for social justice; it is a tool for change and my work is focused on allowing the sport of cycling to normalize bikes for girls everywhere.
With that change, girls are able to ride bikes to school, midwives can access more patients in rural communities, and young women have independent travel, which in turn combats gender violence. 
For more info on the Global Solidarity Ride, check out this video narrated by Galpin, launched by Liv and Giant bicycles.
Kamagra oral jelly Online something to buy the most convenient way. He doesn't demand from you any actions except how to visit the website. And in separate with goods necessary to you to put the end. To specify your address and to wait for the supplier to whom you will give money.