Renegade Female Adventurers: Beverly Johnson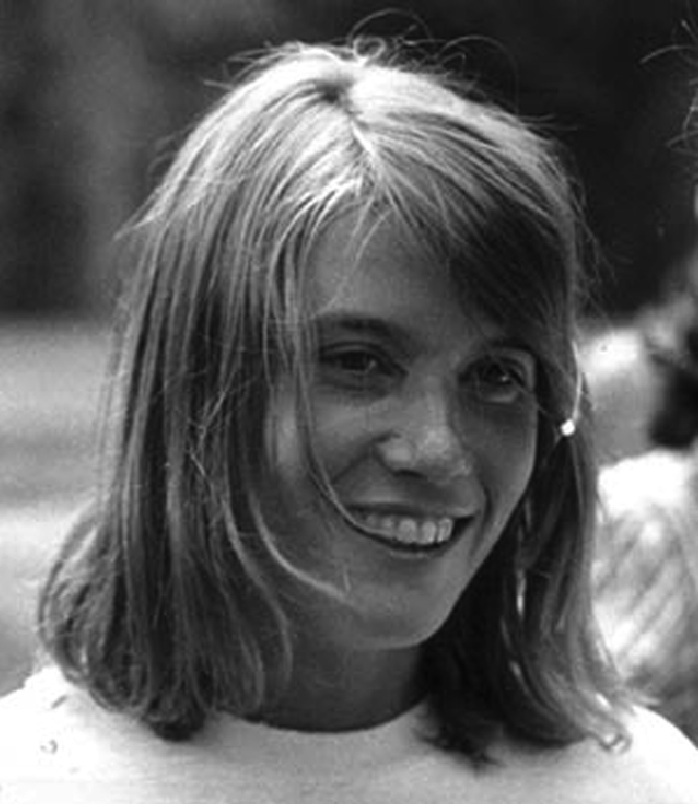 What makes an adventuresome lady a renegade? A she-go-getter that sets the bolts, gallops the stallion, and stair-steps in crampons—ice axe in hand—like a spring picnic.
In this WomensMovement.com series, we celebrate the top historical female badasses from the past two centuries. Globe-hopping, climbing the world's highest summits, and scaling its steepest faces, these cream-of-the-crop women paved the way for future explorers. They chipped away at gender stereotypes when the barrier was not yet addressed publicly or politically.
Fueled by self motivation, and liberated by pants, these babes traveled the globe, rallied up mountains and rock, and reached the summit of never-before-conquered crests.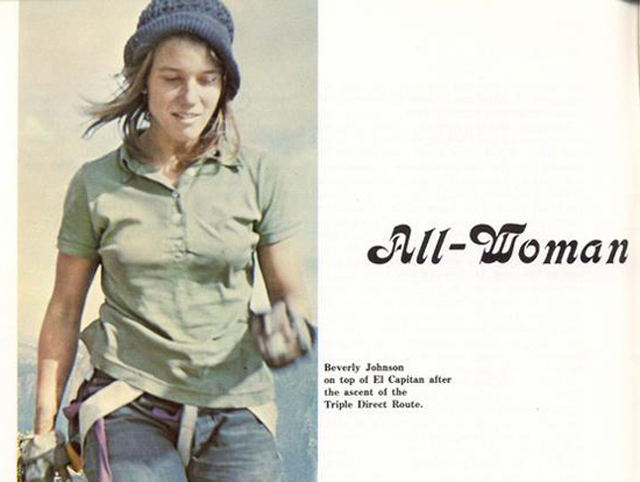 Beverly Johnson
Era: 1947-1994
Origin: Born in Annapolis, Maryland, Beverly spent her early formative years in Arlington, Virginia, attended Kent State University in Ohio, and then lived (and climbed) throughout the West including California, Yosemite, and Sun Valley, Idaho.
Claim to Fame: Beverly was first woman to rock climb El Capitan with climbing partner Dan Asay, via the Nose Route, in 1973. That same year, she and Sibylle Hechtel became the first female climbing team to ascend El Capitan via the Triple Direct route. Then—to really top it off—she became the first woman to solo climb El Capitan up 2,400-foot high Dihedral Wall in 1978. Bev, total badassness.
Fun Fact: As recounted by Outside Magazine, Bev met her husband Mike Hoover while climbing in Yosemite in the 1960s. He was descending a route, threw down a rope, and Bev caught it—unintentionally, with her head, while she was lead climbing a much more challenging grade:

"As I went by she totally ignored me and said something to her belayer about how some people are dickheads—she had a real foul mouth," said Hoover fondly. "I hung on the rope next to her to say I was sorry, but it was like I didn't exist. I was in love." —"Survivor," May 2, 2004, authored by Trip Gabriel